MindView - Special Education Needs Software
MatchWare and Special Education Needs Software
MatchWare's involvement with Special Education Needs demonstrates a dedication to provide students affected by reading, writing and learning difficulties with easy-to-use, professional software applications. MindView mind mapping software enhances student's ability to visualize, organize and present information.
Why Mind Mapping
Mind Mapping and Visual Organization can improve Reading and Comprehension, Facilitate Research, Writing, and improve Test Taking Study Skills. New technology allows for Visual Graphics, Color Coordination, Reorganization of Ideas, and Interactive Elements such as Text Documents, Website Links, Videos Files and Sound Files to be included into Mind Maps. Mind Mapping plays an important role in the development of students with learning difficulties.
Why MindView
MindView is based on the principles of Mind Mapping. The easy to use interface, inclusion of multimedia content, branch customization and seamless integration with Microsoft Office® allows MindView to correctly address key learning objectives for students with Reading, Writing and Learning Disabilities.
MindView Special Education Needs Key Features
Icon based Interface
Large uncomplicated icons create a simple user interface minimizing the software learning curve.

Multiple Views
6 interchangeable views including an Outline, Timeline and Gantt chart allow for multiple learning and presentation styles.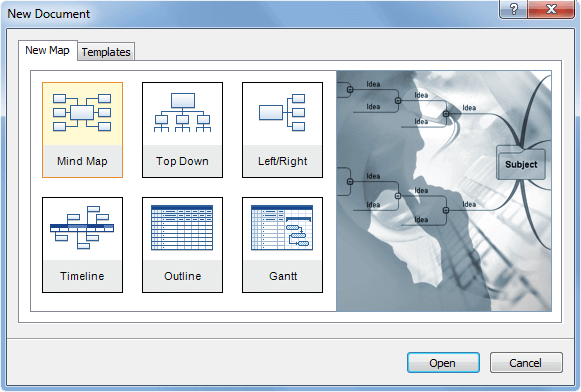 Ready-to-use Templates
Over 80 curriculum based, customizable templates for use in classroom projects and personal use.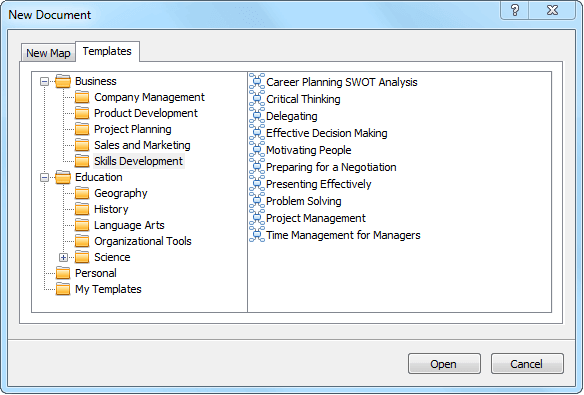 Color Schemes
Create custom branch color schemes to demonstrate visual relationships.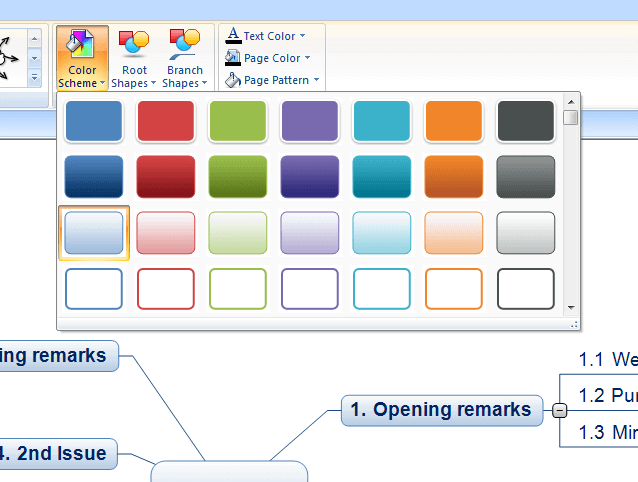 Branch Attachments
Include unlimited branch attachments such as custom images, web links, text notes, sound files, video files or document files to your Mind Map, increasing effectiveness, productivity and organization.
Focus Mode
Focus on groups or individual branches allowing students to focus on the topic at hand.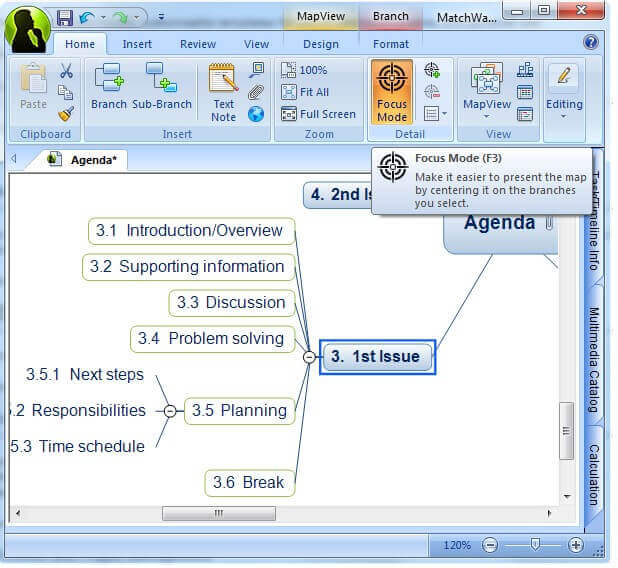 Export / Import
Focus on groups or individual branches allowing students to focus on the topic at hand.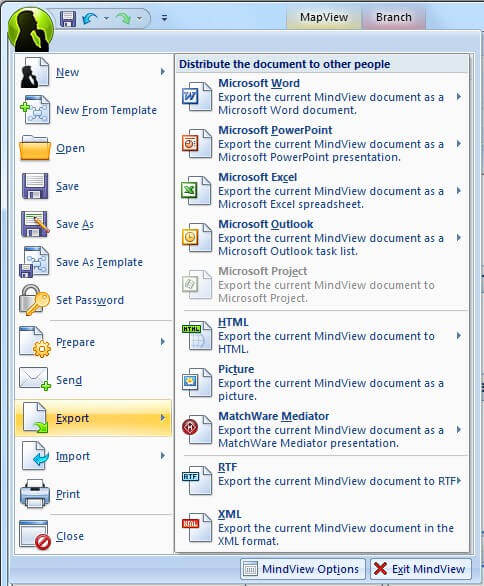 Timeline and Project Management
Add dates, durations, or allocate tasks to create powerful presentations or action plans.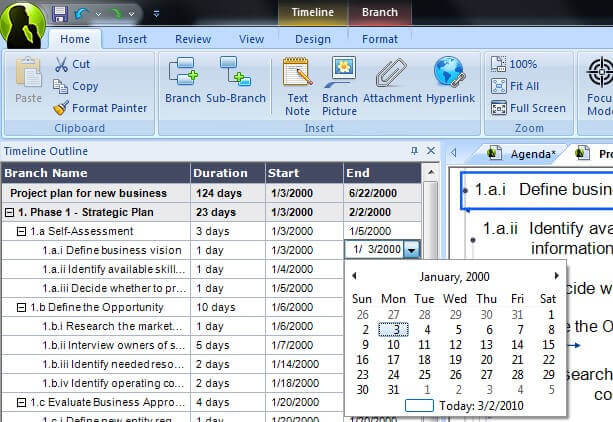 Mind Mapping for Dyslexia
Mind maps are an essential tool for dyslexic students, helping to identify, process and present information visually. Mind Maps enable students to convert linear lecture notes or information into a visual mind map. Dyslexic students can structure and manage their time more effectively by breaking down an entire assignment into manageable pieces, ensuring that they focus on the correct priorities at the appropriate time. MindView's additional features such as spell check, branch focus mode and integration with Read and Write Gold 9's text-to-speech, predictive and dictionary software can overcome many of the challenges encountered by dyslexic students.
MindView for Dyslexic Learners
Starting with a main subject, key points or branches can be added to the mind map enhancing a dyslexic student's knowledge and understanding of the subject. MindView's addition of colour, symbols, images and interactive content creates an easier, more effective learning environment for dyslexic students. MindView's integration with Microsoft Office allows dyslexic student's to transfer their visually organized content into fully formatted presentations, perfect for essays, study guides and class projects.
Mind Mapping for Asperger's
Students suffering from Asperger's struggle with memory and understanding the sequence of instructions. MindView's timeline, Gantt chart and project management functions to structure their studies in a logical manner. Adding key dates to the mind map creates a visual action plan of what needs to be done. Separating the work into manageable pieces allows students with dyspraxia to focus on smaller tasks rather than one large assignment.
MindView for Asperger's Learners
The visual imagery of a mind map and MindView's use of colour, symbols, images and interactive content are beneficial for students with Asperger's struggling with memory retention and recall. Whether converting linear lecture notes into a visual mind map, outlining a written document or creating a class presentation, MindView's inclusive features are perfect for students suffering from Asperger's.