MatchWare's DiDA Software Suite: Create DiDA ePortfolios with Ease!
MatchWare's DiDA Software Suite provides innovative solutions to help students create their ePortfolios and successfully fulfil all DiDA qualification requirements. Our DiDA Suite includes MindView, Mediator and ScreenCorder, all of which are simple enough to be used by DiDA candidates at any level, yet powerful enough to create impressive ICT projects that meet industry standards.
"Mind Mapping software is a great way to explore and clarify the requirements of a project brief prior to constructing a detailed project plan. Students are also able to use the software to help them structure and organize their DiDA ePortfolios"
Ann Weidmann
Qualifications Leader for ICT, Edexcel
Creating DiDA ePortfolios with MindView Business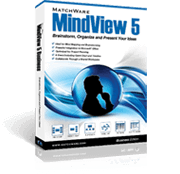 All DiDA units require students to plan and create a DiDA ePortfolio, combine the specific tasks outlined in the qualifications, and export them to a format that is readable by software contained in the Moderator's tool kit (MatchWare's MindView Viewer is now part of this tool kit).
MindView Business, MatchWare's Mind Mapping software, is the ideal tool for project planning, exporting to HTML, and creating DiDA ePortfolios.
Plan Project Tasks
Brainstorm and organize tasks on a Mind Map
Add task and time information to each branch
View project plans as a timeline or in the integrated Gantt view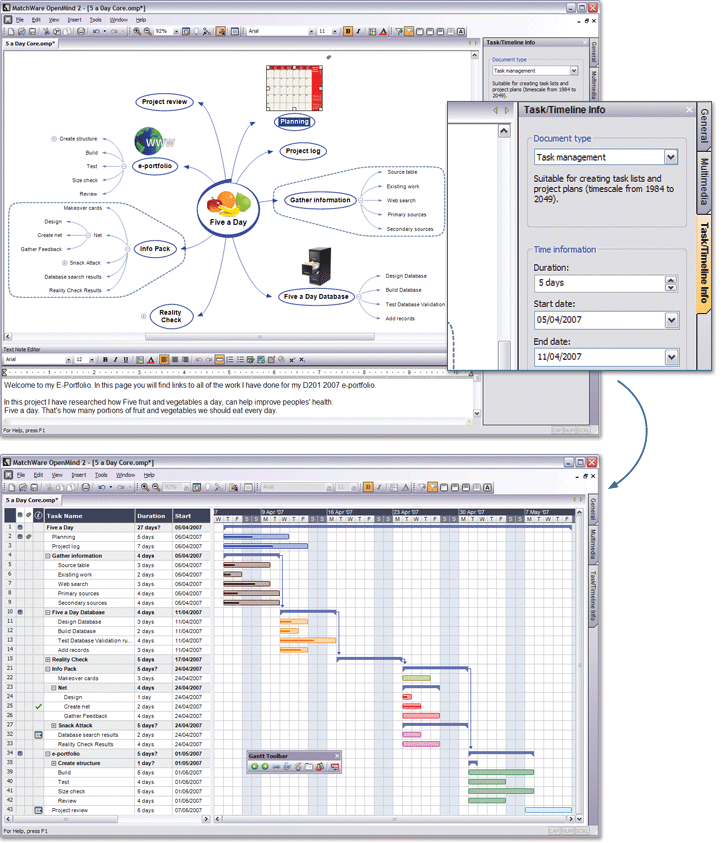 Export to HTML
Export projects to HTML to create a complete and fully interactive DiDA ePortfolio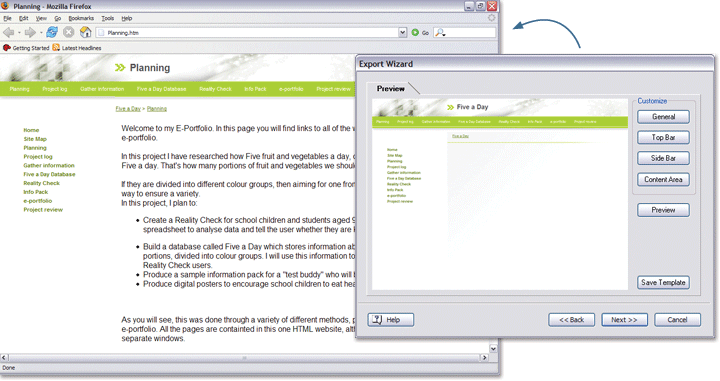 Structure the DiDA ePortfolio
Attach relevant files to branches (sounds, pictures, text, Flash®
Create hyperlinks to ANY file format: e.g. PDF, HTML, SWF, PPT, TXT, PNG, etc.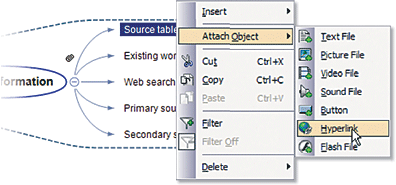 "The DiDA suite of qualifications is pedagogically rigorous and demands high standards from candidates. Teachers find MatchWare products for DiDA easy to use and integrate into their teaching because they are pedagogically sound. They facilitate the students in attaining high standards and rigour in their planning, designing, reviewing, and DiDA ePortfolio work."
Sue Street ICT Curriculum Leader, KS3, KS4 and KS5, Harrow Local Authority
Unit 2: Using Mediator to create DiDA ePortfolios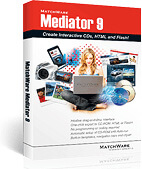 In the Edexcel 2006 summative brief for Unit 2, students are required to perform specific tasks utilizing a multimedia authoring tool.
MatchWare's Mediator is an extremely powerful yet inclusive tool for creating interactive CD-ROM and Flash® projects. Mediator's simple three step process of designing pages, adding interactivity and exporting requires no programming skills and produces industry standard results. Mediator provides an empowering environment for students wishing to satisfy each of the three tasks required in D102 and D202 of DiDA.
To complete the game, the user must Crack the Code! Mediator's easy-to-use page oriented design can be used to create the splash screen and interactive map.
The set property feature in Mediator allows the students to intuitively define a specific action for each component of their project, bringing the user a step closer to cracking the code!
All of Mediator's functionalities can be incorporated in student projects as the Mediator Viewer is part of the Moderators' Toolkit.
In addition, with Mediator, students can:
Design a Quiz
The Final Challenge component is perhaps the most demanding aspect of Unit 2. Mediator's straightforward "if-then-else" feature requires no programming, so students can focus on the content of their quiz.
Create a Video
Students can integrate their Talking Heads video into their design page and include navigation bars, hotspots, hyperlinks, animations, sounds, as well as an interactive questionnaire.
Produce a Movie
Students can visually drag and drop multimedia elements such as images, sounds, text and animations onto their design page to create a professional looking movie and interactive questionnaire.
"All our D202 students have used Mediator to successfully create their multimedia e-learning packages with embedded video and integrated quizzes. Easy to learn software that enables eye catching multimedia publications. Our best students have matched previous A-level standards."
Chris Sharples, Head of ICT, Lady Lumley's School
Reviewing DiDA ePortfolios with ScreenCorder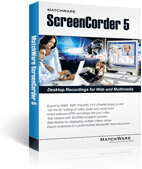 DiDA candidates are required to review their ePortfolio projects at each assessment level. MatchWare's ScreenCorder 5 helps students review their DiDA projects by allowing them to:
Make video recordings of their on-screen actions
Enhance their recordings with audio accounts, text and images
Combine several recordings into one file
Export their presentations to Flash, AVI and WMV
Exported files can be embedded in MindView or Mediator to become part of their DiDA ePortfolio.
"ScreenCorder gives an effective visual means for students to outline how they have implemented their design features."
Heather McIntosh, Secondary ICT Consultant, Peterborough City Council
MatchWare's DiDA Software Suite: The Only Tool You Need to Create a Successful DiDA ePortfolio!
Endorsed by Edexcel, MatchWare's DiDA Software Suite provides DiDA students with the creative tools they need to succeed. Our programs are easy to use, yet produce professional calibre results.