MatchWare is proud to announce the release of Mediator 9, our most powerful, user-friendly version to date. We've merged Mediator Pro and Mediator Exp to make the features of both versions available to everyone! Our latest upgrade includes a brand new Office 2007 interface, text object, enhanced HTML editing, SCORM compliance, Unicode and much more. The result? Mediator 9 is the most comprehensive web design tool we've ever offered. Read on to find out more...
New features in Mediator 9:
New examples
New wizards
Double click events
Array variable
Symmetrical resizing of objects
Extended Multimedia Catalog
Sub-procedure action
Input object password
Real Flash and HTML preview with just one click
Office 2007 Interface
Mediator 9 has a brand new user interface, based on Microsoft Office 2007's Fluent™ user interface. This innovative interface helps you create impressive presentations faster and more easily than ever before with options such as:
Commands organized into task-oriented tabs and sets of related options, so you can find exactly what you need quickly. Watch Video
Galleries of predefined styles that let you create the look you want with a single click of a mouse. Watch Video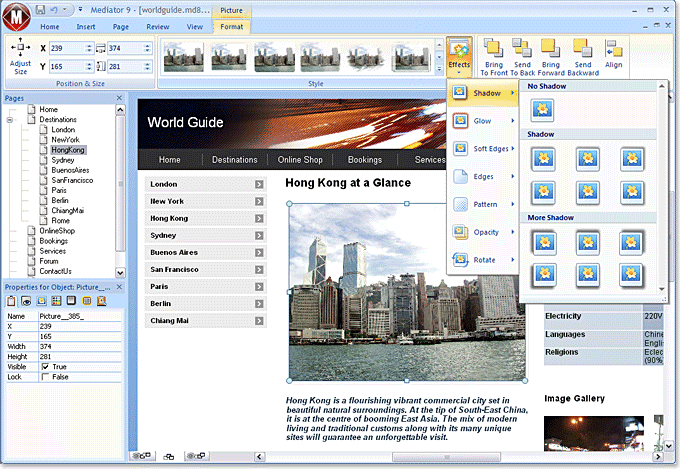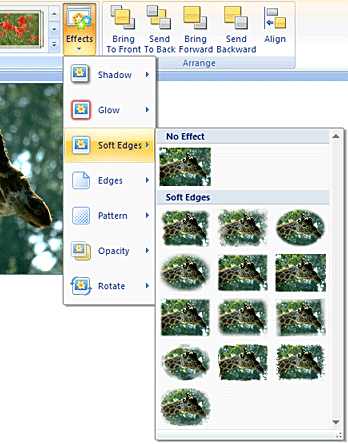 Effects with instant preview
Mediator offers new styles, new effects and enhanced formatting options. The "live preview" lets you review the effects of various formatting options (such as shadows, glow, soft edges, patterns, textures, gradients, warp and rotation) on objects before committing to them and apply them with a simple click of your mouse.
New Text Object
Mediator's text object has been completely redesigned. It now gives you access to all of the features you would expect from a standard word processor, such as a broad range of text formatting options, including indents and justification, the ability to create and format tables or insert pictures, spellchecking options, etc.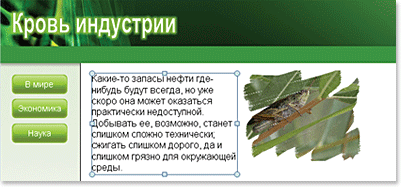 Unicode
Mediator 9 is now Unicode enabled, allowing users to enter text in objects that accept user input (such as text objects or input objects) in many different languages, including non- western languages. (Please note, however, that Mediator only supports left-to-right character entry.)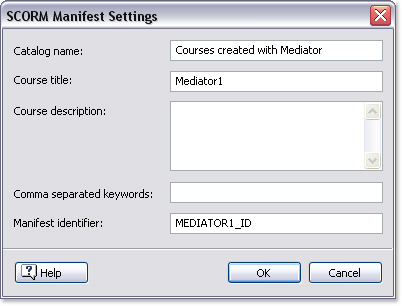 SCORM
It is now possible to create a SCORM-compliant course for export to Flash or HTML and to upload to a Learning Management System (LMS) or Virtual Learning Environment (VLE). Exchange of data between the course and the LMS takes place via two specific SCORM actions, Set SCORM Variable and Get SCORM Variable.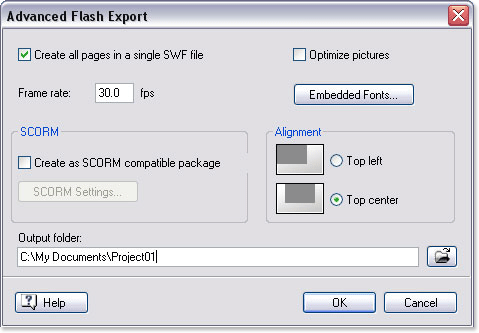 Flash Improvements
Video files (.flv) and List Box objects can now be used in Flash export. Export a Flash project as a single Flash file for easier management and faster page turns.
Merging Pro and Exp versions
All features previously reserved for Mediator Exp have now been integrated into Mediator 9, vastly expanding its capabilities. (And there's good news for existing Exp users: the upgrade is even more affordable than previous upgrades!)
The Exp features that are now part of Mediator 9 include: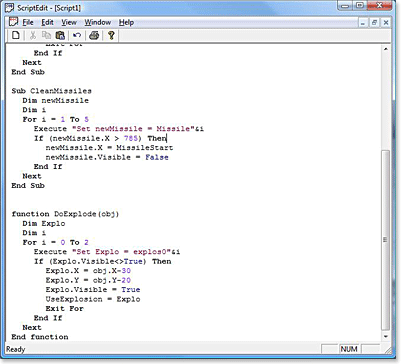 Script Action
Add runtime script (VB or Java) or macro script to your pages.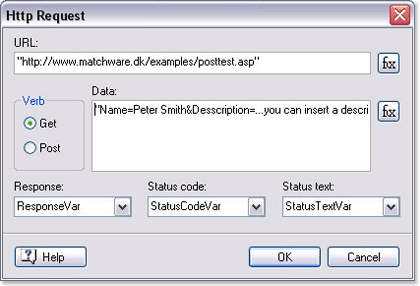 HTTP request
Use the HTTP request in your HTML or Flash export to communicate with web servers.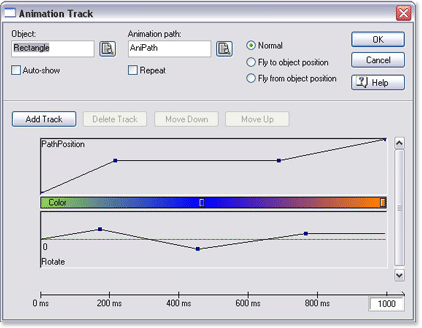 Animation Track action
Gain total control over objects' position, size, rotation, opacity and speed. Perfect synchronization of simultaneous effects.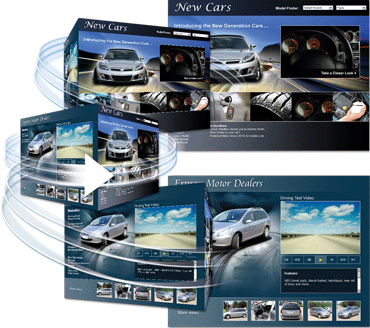 ActiveX objects
Use any existing ActiveX object or create your own.
Smooth 3D Effects on Page Turn
Mediator 9 includes impressive 3D effects for use in page transitions. These Direct 3D page transitions work on any computer with a graphic card that supports Direct 3D 9.0 (standard for most of today's PC's). If a Mediator 9 project is shown on a computer without Direct 3D 9.0, a normal transition will be used.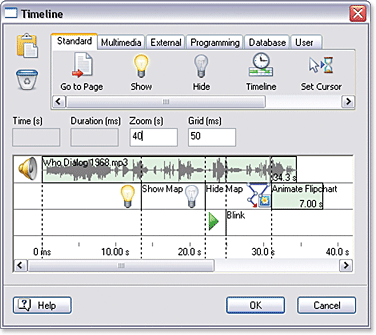 Sound & Actions
A brand new Sound Timeline improves synchronization of sound and actions. Sounds are now represented by a "wave", making it easy to synchronize actions with sound.
HTML Code Object
The new HTML object allows you to embed HTML code in your Mediator page. If you are working on an HTML project, the object can contain any code, including server-side scripting such as ASP or PHP. The HTML object also contains predefined HTML code samples that you can use as is or adapt for your individual projects.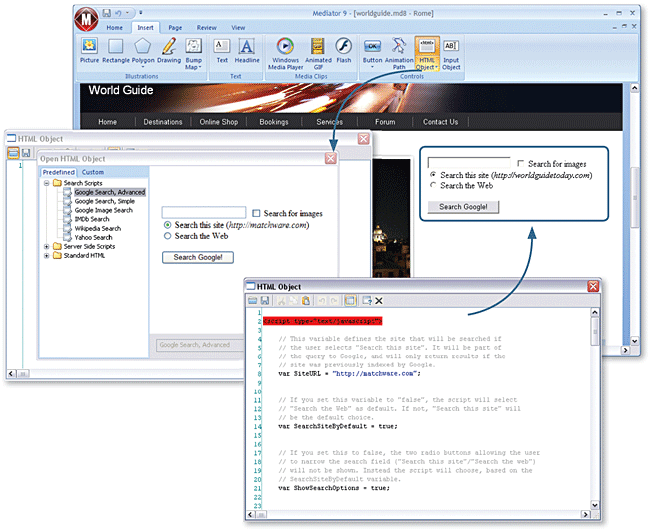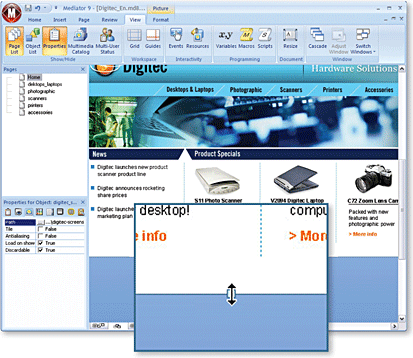 Scrolling HTML pages
In earlier versions of Mediator, HTML pages could only be designed in a preset screen resolution. Mediator 9 allows you to choose different page heights for your HTML project and lets you adapt dimensions to individual page content, as you would with an HTML editor.
Validation of HTML Code
When exporting to HTML, all HTML code produced by Mediator 9 is now validated according to the W3C HTML 4.01 standard. This ensures that all common browsers will render the page content as expected.
Improved HTML support
The Bump Map, Drawing and Headline objects, as well as the Loop/Break action and the HTTP Request resource, are now supported in HTML export.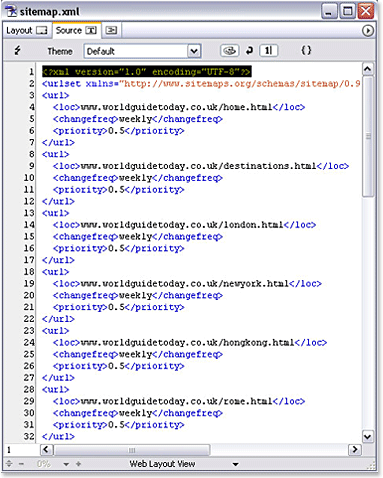 Site Map
Mediator 9 allows you to generate an XML site map automatically, thus increasing the visibility of your web pages for search engines.