Mediator - Examples
Welcome to the MatchWare Mediator showcase of examples and samples page!
All the projects included on this page have been created with Mediator. Please select from the links below to view or download the various examples.
Educational Mediator Examples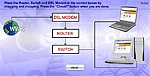 Flash® Interactive Test
This example demonstrates how the HTTP Request action can help you create an e-learning module to ask the user questions and store the results into an online database.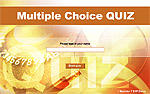 Flash® Quiz
Test your knowledge with our Quiz. This is a great example of how to use the HTTP Request action included in the Exp version.
To view a whole variety of school projects made with Mediator Pro, please visit www.myMediator.com
Commercial Mediator Examples