MindView - Mind Mapping Software
Mind Mapping Software for your Business!
MindView is a professional mind mapping software that allows you to visually brainstorm, organize and present ideas.
Known for its award winning MS Office integration this mind mapping software lets you be more productive, turning ideas into action faster than ever before!
With 6 interchangeable views, unique project management features and powerful collaboration options; MindView has become the industry leader in mind mapping software.
Key Features:
Easy-to-use with MS Office Interface
Templates, Examples and Video Tutorials
Award Winning MS Office Integration
Optimized for Project Planning

Built-in Gantt Chart and Timeline
Collaboration Options
PC Magazine Editors' Choice
Mind Mapping Software for Productivity
Why should I pay for mind mapping software? It's simple – you get what you pay for!
MindView has the industry's best Microsoft Office integration available for mind mapping software. This guarantees ROI for mind mapping users as the re-entering of data is not necessary when compared to traditional brainstorming and whiteboard sessions.
Professionally designed Word, PowerPoint and
Excel export
templates allow you to convert your mind map into a polished presentation with the click of a mouse. Brainstorm topics, storyboard presentations, enhance meeting discussions and improve white board sessions. Attach pictures and videos, take notes or add hyperlinks – everything will be included in your export.
Export your mind map to Word, PowerPoint, Excel, Outlook, Project, and more
Import from Word, PowerPoint, Excel, Outlook, Project and more
Professional templates and styles available
Apply numbers and calculations to your mind map and transfer to Excel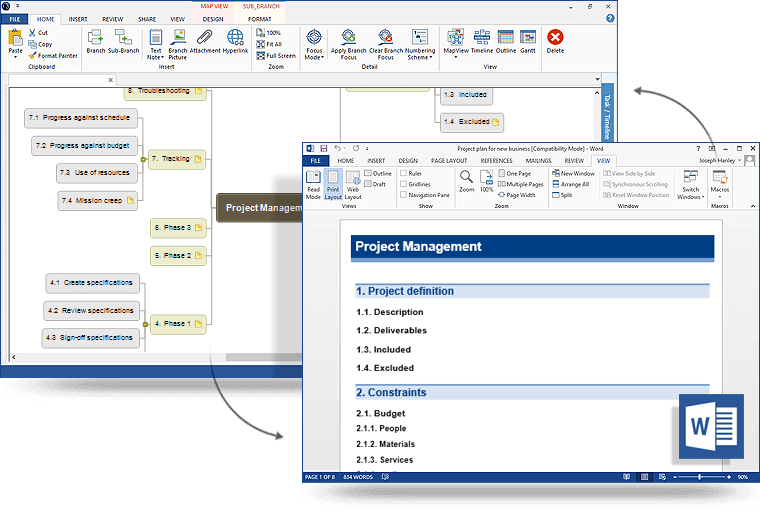 Learn more about MindView's MS Office Integration
Mind Mapping Software for Project Management
Whether you are looking to optimize the initial planning stage or make Gantt Charts easier to overview, MindView is the right Mind Mapping Software for you! MindView allows you to brainstorm your project plan in a mind map or a work breakdown structure (WBS) and transfer the plan into our built-in Gantt Chart, Timeline or export to Microsoft Project.
Brainstorm your project plan in a mind map
Apply task information and resources
Built-in Gantt chart and project timeline
Integration to MS Project
Export and synchronize tasks with Outlook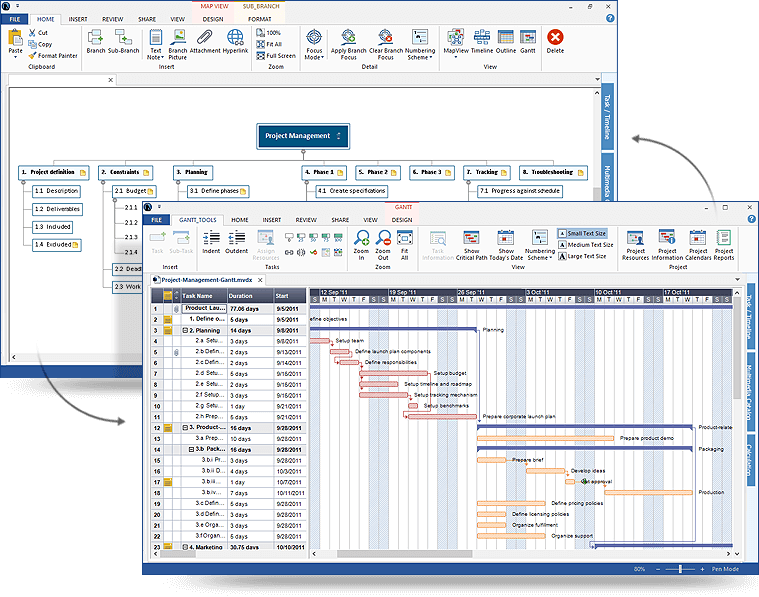 Learn more about MindView's Project Management Features
Mind Mapping Software for Collaboration
Need to share your mind map with remote team members or clients? Don't worry, MindView offers several solutions: Simply click "Send" and your mind map will be packed and ready to go in an email! If people do not have MindView they can use the free MindView viewer to open your file. Alternatively, use the Shared Workspace add on to collaborate with your team in real time, distribute tasks and receive task status.
"Pack and Go" to send mind maps with attached files embedded
Free viewer available to open and review mind map files
Shared Work space option for real-time multi user editing
Distribute task through the shared work space
Apply read and write access to files and lock branches for other users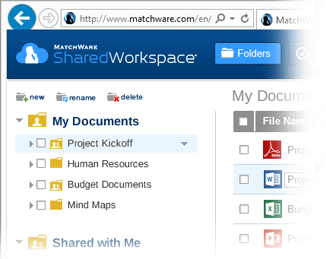 Want to be 20% more effective? Get started today!