Concept Mapping Software
What is Concept Mapping Software?
Concept mapping software allows users to effortlessly create concept maps on their computer. Proven to elevate memory and comprehension, concept mapping software like MatchWare MindView has become exceedingly popular in both education and business.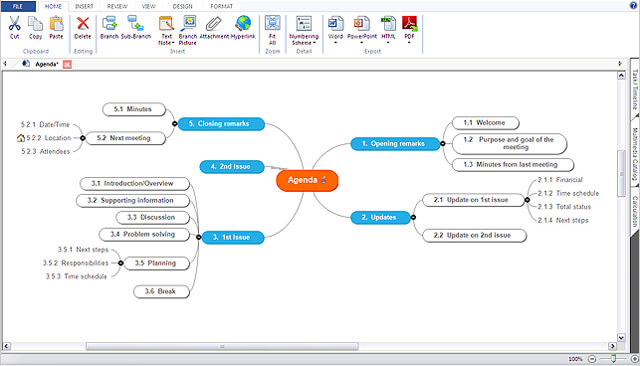 Screenshot of MatchWare's MindView Mind Mapping Software
Concept Mapping software revolutionizes formal pen and paper method
Powerful MS Office Integration
Using Concept Mapping software in Education
Concept Mapping software in Business
Benefits of Concept Mapping Software
Use MindView Concept Mapping Software to create

Improves memory and comprehension
Includes ready-to-use templates
Allows users to add text notes, pictures, or PDF files to concept map branches
Integrated with MS Office

Reports
Lesson Plans
Study Guides
Meeting Schedules
Agendas
Action Plans
Budgets
PowerPoint Presentations
Powerful MS Office integration

MindView is for Everyone. Here's One Client's Story:

Be it through advanced import/exports, polished Microsoft Office integration, or versatile viewing options, MindView lets you repurpose, recreate, and redistribute existing data."

William Fenton, PCMag.com





Concept Mapping Software Revolutionizes Formal Pen and Paper Methods
Until recently, concept maps were sketched on paper. This posed great limitations on the amount of information a concept map could contain and what could be done with that concept map. The advanced features and powerful MS Office integration of concept mapping software, like MindView, have revolutionized concept mapping entirely. Not only can you easily re-arrange concepts by dragging and dropping them, attach files, notes, and hyperlinks to branches with MindView, you can also convert that same concept map to a Word document, PowerPoint Presentation, or Excel file when you are done!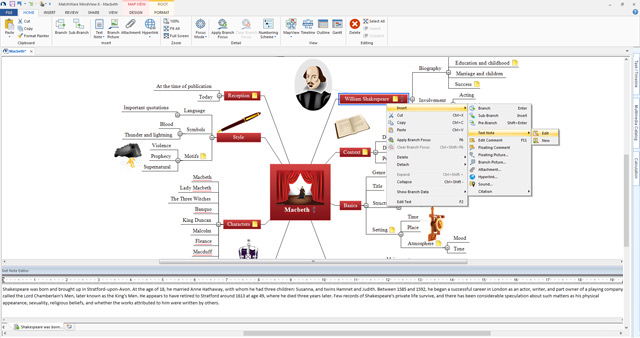 Experience concept mapping software today!
Concept Mapping Software integrated with MS Office
MindView is the best concept mapping software available, due to its powerful MS Office integration. This allows users to transform a concept map into a Word document, PowerPoint presentation or Excel file with just a few clicks of the mouse. MS Office integration and professional export templates make concept mapping software a valuable productivity tool that will supplement any business.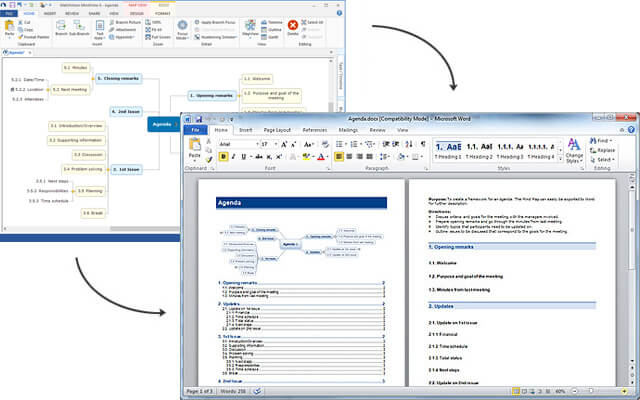 Download Concept Mapping Software for Free!
Using Concept Mapping Software in Education
Students have an easier time understanding and retaining information when it is presented in a concept map because the information is shown in a visual format. MindView, a state of the art concept mapping software, includes a variety of ready-to-use templates to enhance lessons, study guides, and more. Users can add significant information to their concept map by attaching Word documents, PDF files, hyperlinks and more.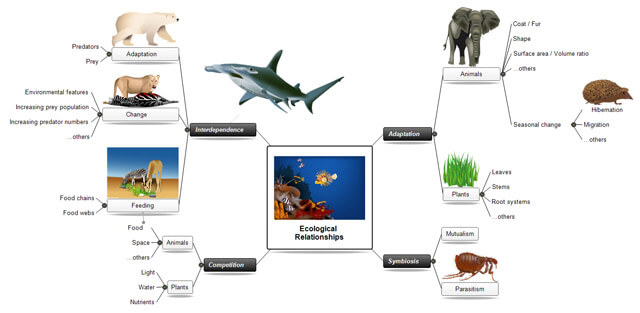 Concept Mapping Software in Business
The use of concept mapping software is widespread for creating business plans, meeting agendas, swot analysis, and project management. With concept mapping software like MindView, there is endless potential, because users can attach notes, Word documents, Excel Files, PDF files, and hyperlinks to branches, and can also add dates, durations and resources, converting their concept map into an action plan!
Download concept mapping software templates for: business plans, meeting agendas, swot analysis and project management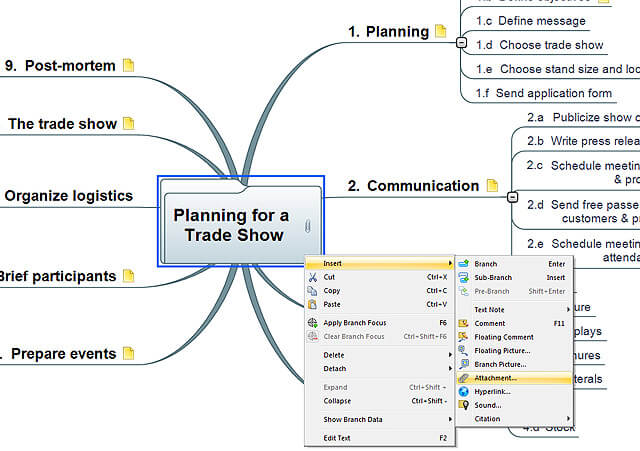 Concept Mapping Software with Export to MS Office
Use Concept Mapping Software to Create a Timeline or Gantt chart
With concept mapping software like MatchWare MindView, a concept map can easily be turned into a TimeLine or Gantt chart. Take advantage of concept mapping software like MindView's, which includes professional business templates to effortlessly create action plans, agendas, budgets and more.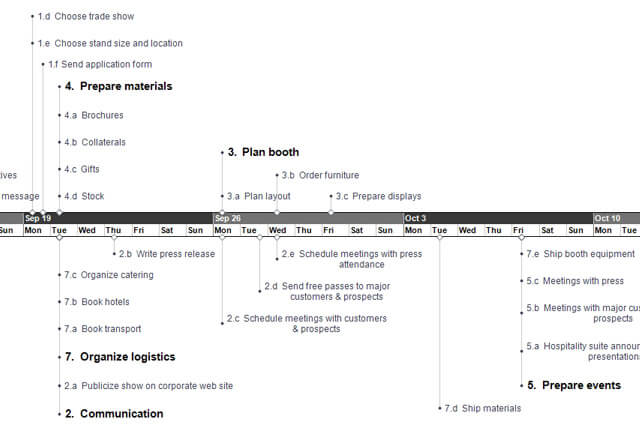 Concept Mapping Software with Export to MS Office
More information: