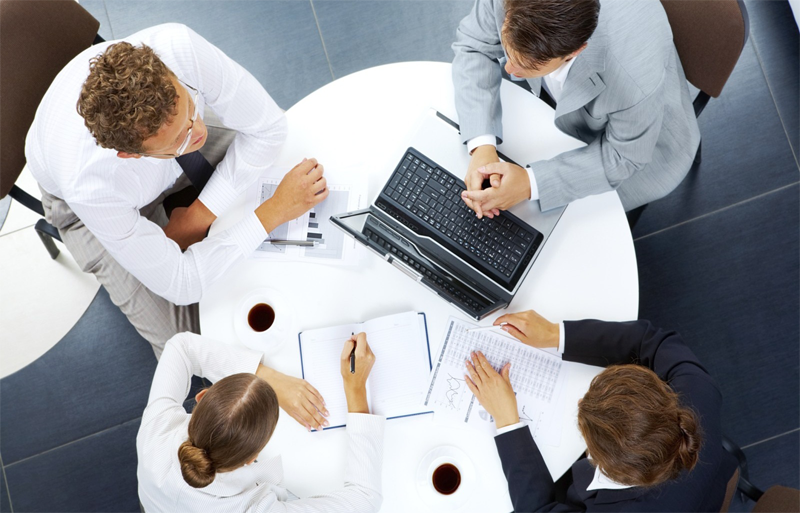 September 3rd, 2014
Seven months after launching its groundbreaking cloud-based meeting management solution "MeetingBooster" — and achieving the near-impossible goal of transforming meeting dread into meeting delight — global software house MatchWare announced today that it has released an updated version 2.0, which empowers organizations with new and better ways to improve all aspects of the meeting cycle.Integrating fully with MS-Outlook, future-proofed for large-scale deployment, and leveraging a secure platform for communication and data storage, MeetingBooster 2.0 offers an array of powerful new features, including: Meeting Series, My Agenda Templates, Enhanced Task Management System, Active Directory Synchronization, Single Sign-on, Customizable Permission System, and more. While each feature has its associated range of practical benefits, as a whole they're all part of an overall focus on helping organizations save time and increase ROI with every meeting – from informal daily get-togethers, to major corporate events, and everything in between.
"Based on our testing and research, organizations that use MeetingBooster 2.0 can look forward to saving an average of 20 minutes per meeting, plus they will need fewer meetings since each will be more productive," commented Thomas Henriksen, MatchWare's Product Manager. "Furthermore, the Enhanced Task Management System effectively turns meeting discussions into action plans, which leads to even more time savings and ROI gains throughout the organization. Overall, we are confident that organizations will benefit greatly from the enhancements we have made, and that people will look forward to attending meetings rather than finding ways to avoid them!"
"MeetingBooster has allowed us to greatly improve the quality of our meetings," stated Scott Sax, Loyola University's Associate Director, PMO. "At the same time, it has drastically reduced the time we spend preparing pre-meeting material, in-meeting material, and post-meeting material. Simply put, I won't run a meeting without MeetingBooster!"
MeetingBooster is used by Fortune 500 companies, top universities and major non-profit organizations worldwide. Subscriptions start at only $24.95/month (minimum 20 users). Unlimited site license accounts, on-premise installation, and special discounts for academic and government organizations are also available.
Additional MeetingBooster information, including a complete feature overview, deployment options, and pricing information is available at https://www.meetingbooster.com.
For other information and media inquiries, contact Adam Martingano, VP, at Adam.Martingano@matchware.com or (813) 254-6644.
About MatchWare
Founded in 1992, MatchWare is a Danish software house with offices in the United States, United Kingdom, Germany, France and Denmark. The company develops and provides proprietary mind mapping and meeting management software that is used by businesses, educational institutions and governments worldwide to enhance brainstorming, communication, decision making, collaboration and meeting effectiveness and performance.
Learn more at www.matchware.com.
---