MindView - Research & Citation Software
Research and Citation software for students, teachers and professionals
Tired of writing research papers? Need an easy way to research, write and cite sources? Then look no further! MindView is a powerful research and citation software that allows you to capture information, take notes and create citations like never before. Need to create a bibliography? No problem! Just select from style templates like APA, MLA, Chicago, etc. when exporting to MS Word and let MindView take care of the rest!
How to write a business plan in 4 easy steps:
Key features
Organize research using a mind map
Capture information from websites, documents, PDF files and more!
Create your own text and sound notes
Reference sources and create citations automatically through databases or manual entry
Export to Microsoft Word®, and include a bibliography using style sheets like APA, MLA, Chicago, etc.
Share and collaborate on research files
Access to Worldcat.org's 2 billion documented source database
Capturing information
No need for countless bookmarks, re-marking or reading the same article again. MindView's floating tool bar enables you to capture text and images from websites or documents, take screenshots, or simply copy everything. Don't worry about remembering where you have been reading about stuff – just capture it!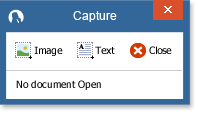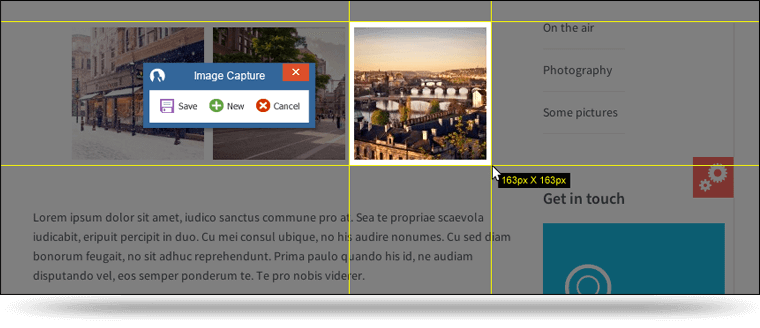 Note taking and organizing
Whatever you capture ends up on a MindView branch. You can add your own text notes, audio notes, videos, or attach files and easily re-organize the information into main branches and sub branches. Adding comments or icons allows you to search for related information across branches instantly!

Referencing sources and creating citations
MindView has partnered with WorldCat.org, the world's largest online source catalogue, allowing easy access to 2 billion documented sources. Users simply search for their desired sources and add them to their MindView project. Easily create citations by selecting a project source; reference fields are populated automatically, or via the manual entry mode.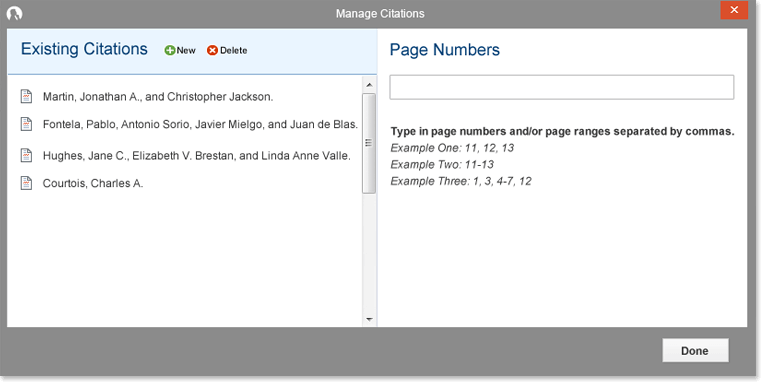 Export to MS Word and Creating Bibliographies
Creating a bibliography is easy when using MindView. Simply export to MS Word and select a citation style such as APA, MLA, Chicago, etc. MindView not only creates the bibliography automatically, it formats the MS Word document's headings and indentations required by the citation style.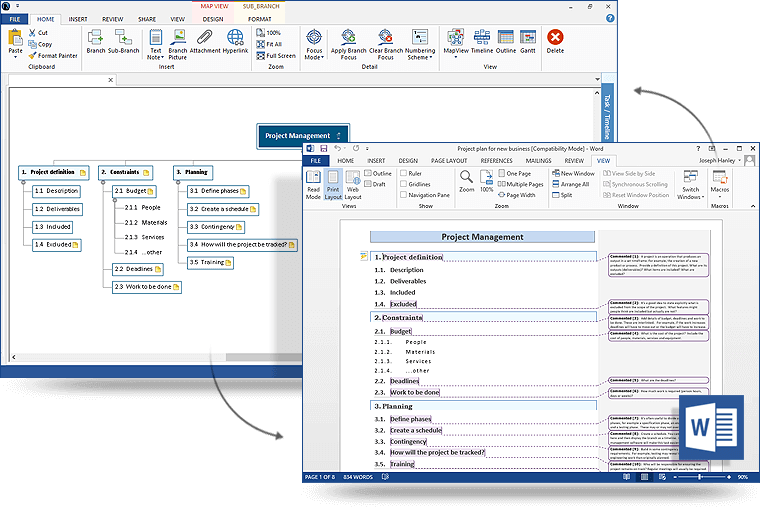 Every citation that is used will be carried over from MindView, and will be placed in the correct location of the Microsoft Word document. The full detail of the source is also carried over, and will be included in the Works Cited page located at the end of the Microsoft Word document.
Take advantage of the industry's best research and citation software, combined with full integration to Microsoft Word and create professional research papers with a click of your mouse!