MindView - Gantt Chart Software
Gantt Charts Made Easy: MatchWare MindView!
Looking for easy-to-use Gantt chart software? MindView allows you to quickly and easily create Gantt charts, project timelines and is integrated with Microsoft® Project. Until recently, dynamic Gantt chart software was only available in expensive, complex software packages. With MindView, effective project management is now fast, easy and affordable.
Create Gantt Charts in 4 Easy Steps:
Key features of MindView Gantt Chart Software:
From WBS to Gantt chart instantly
To visualize complex project information and effectively collaborate with your team, start by brainstorming your project plan in the Work Breakdown Structure (WBS) or the Mind Map view; then add scheduling information, and simply switch to the built-in Gantt chart view to refine your plan. Faster and easier than traditional white board exercises, MindView enables you to capture project scopes, schedules, and deliverables and display them in an easy to understand visual format.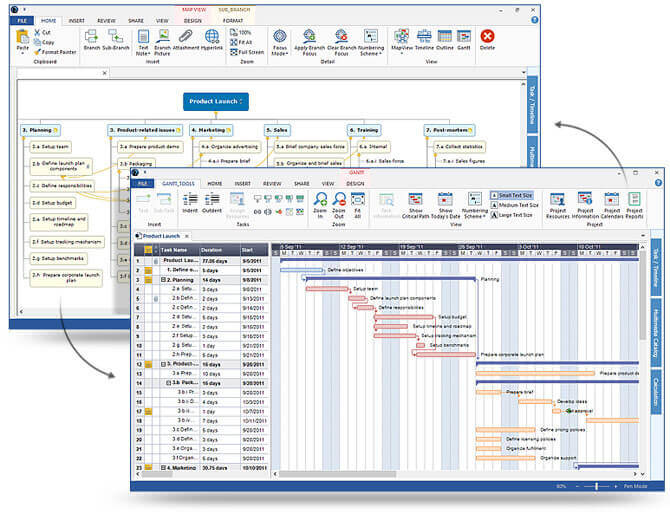 Fine tune your Gantt chart
MindView is the perfect Gantt chart software to manage task information from start to finish. Build schedules, allocate resources, manage schedule and scope changes to keep your projects on time and on budget ­ all in a visually appealing interface.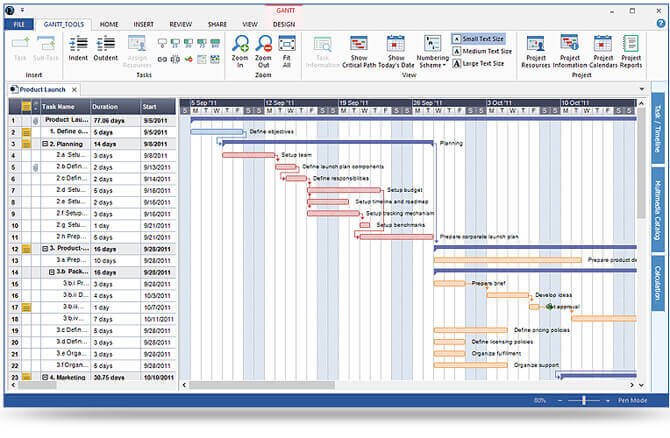 Integrate your Gantt chart with MS Project
MindView enables you to export your Gantt chart to Microsoft Project for further development. You can also import Gantt charts from MS project.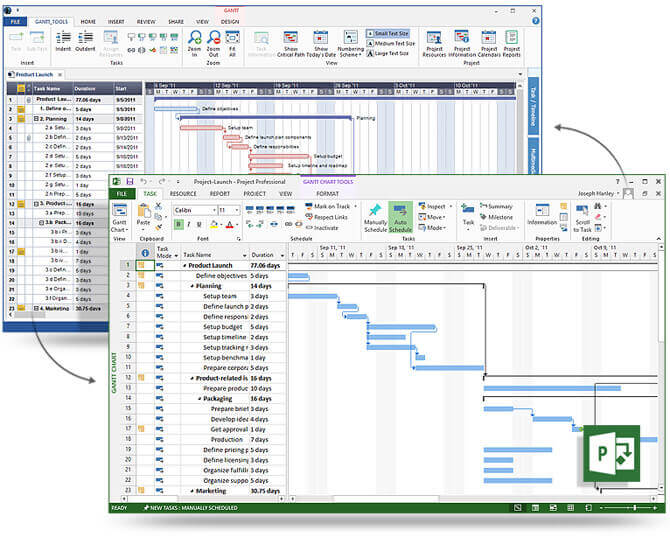 Show the Gantt chart as a Timeline
As a premium Gantt chart software, MindView allows you to communicate your Gantt chart as a timeline, simplifying the project plan for people unfamiliar with Gantt charts!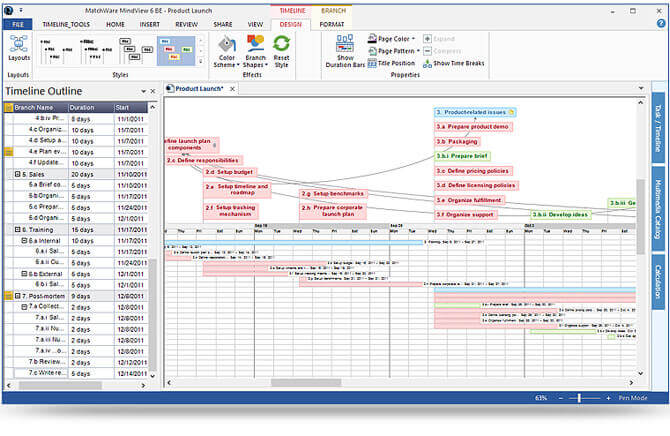 See how you can use MindView to create: