What is Concept Mapping?
Concept mapping is the creation of a diagram showing relationships between 2 or more concepts, with interconnecting attachment lines representing the relationships. It improves memory and comprehension, making it extremely valuable in both business and education. The use of concept mapping software like MatchWare MindView simplifies the concept mapping process, adding value and efficiency, increasing overall effectiveness.
Discover how you can benefit from mapping by downloading MindView now!
Concept Mapping vs. Mind Mapping
Why use Concept Mapping?
Use Concept Mapping in Education
Concept Mapping methods in Business
Benefits of Concept Mapping Software
Create Concept Maps in minutes
Select from ready-to-use templates or create your own
Attach notes, PDF files, and images to your branches
"One click "export to MS Office
View your concept map as a Timeline or Gantt chart.
Use MindView Mind Mapping Software to create
Create Outlines
Story Board Presentations
Lesson Plans
Study Aids
Meeting Agendas
Timelines
Concept Mapping vs. Mind Mapping
Concept mapping and mind mapping are terms that are sometimes used interchangeably. The main difference between the 2 is that in a concept map, topics may be cross-linked with each other to depict more complex relationships, allowing a topic to have more than 1 parent. In a concept map, a topic may have multiple connector lines, each one representing a different relationship.
Topics in mind maps only have one parent, and although connector lines can be created, there is a general hierarchy to the map ideas, allowing a more obvious flow from 1 idea to the next.
Why Use Concept Mapping?
Concept mapping is perfect for brainstorming sessions, project planning, note-taking and more. It improves the generation and retention of information, making it highly popular in both business and education. Mind mapping software, such as MindView, increases the benefits by streamlining the creation, organization and presentation process.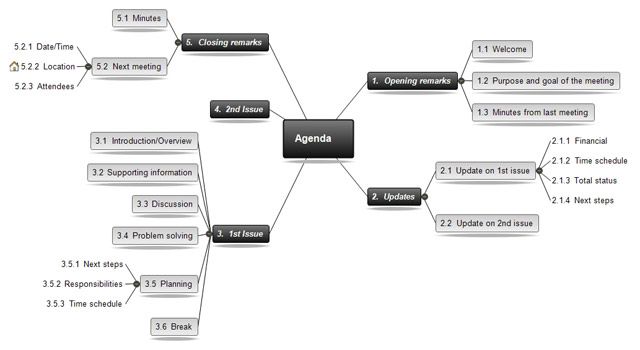 Export Concept Map to MS Office
Transform a concept map into a Word Document, PowerPoint presentation or Excel file, with MindView's MS Office export feature. With powerful MS Office integration, and professional export templates, MindView turns the mapping process into a productive efficient system, perfect for any user.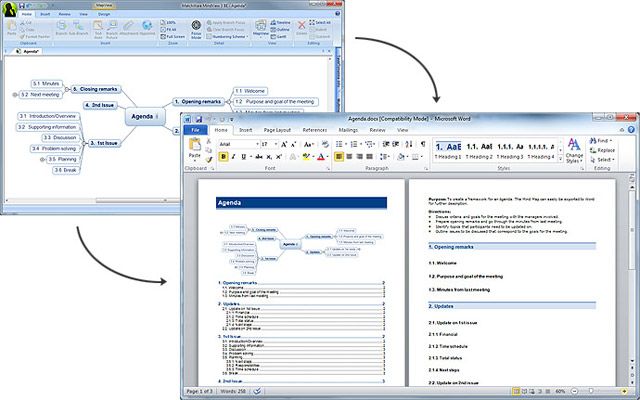 Use  in Education
Concept Mapping presents information in a visual format so that students have an easier time understanding and retaining information. MindView, a popular concept mapping software, offers an impressive range of ready-to-use templates, enhancing the user experience.  Users can attach Word documents, PDF files, hyperlinks and more, adding important information to your concept map.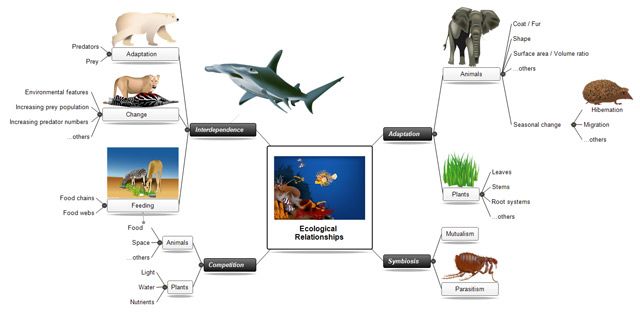 Methods Used in Business
In business, concept maps are used to generate new ideas and provide a shared understanding for the project at hand. Include all of the supporting information you need in your concept map by attaching notes, Word documents, Excel Files, PDF files, and hyperlinks to branches.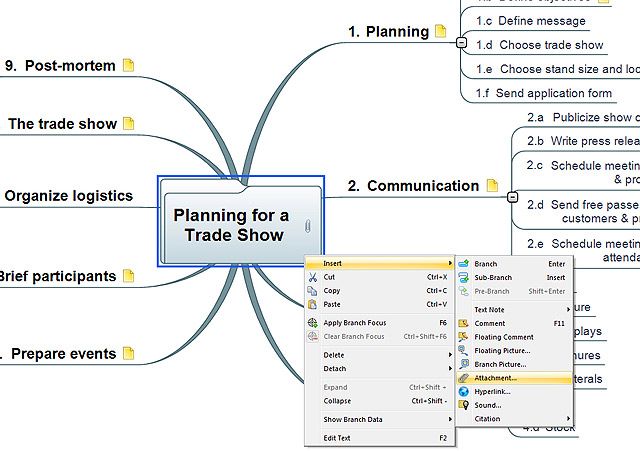 Convert your Concept Map into a Timeline or Gantt chart
By using a software like MindView, users can convert their map into a Timeline or Gantt chart, perfect for project and action plans. With access to professional business templates, users can create budgets, business plans, agendas with ease.