5

Presenting Your Timeline
---
MindView allows you to save your timeline as a picture, making it accessible for any presentation whether you are working on a web site or PowerPoint presentation.
As a comprehensive timeline software application, MindView contains a unique printer function that allows you print the timeline as a poster using regular letter size or A4 paper. You simply enter how many pages you want to use horizontally and vertically and MindView splits the map over the respective pages. No need for a fancy printer!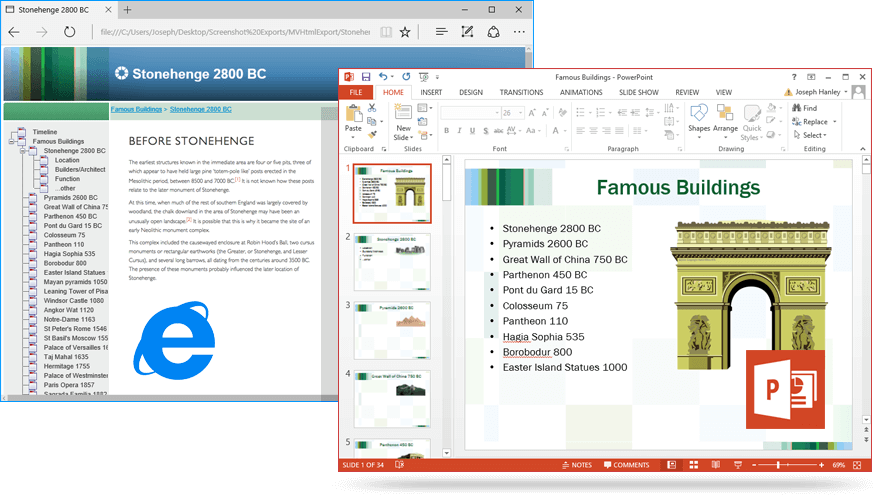 Alternatively, you can export the timeline directly to HTML as an interactive website. By doing so, the timeline itself becomes the sitemap and when clicking on an event you will go directly to a page for that particular event. On each page any description, pictures or attached file that you added to the event in the timeline will be displayed. Viewers can return to the timeline by selecting timeline in the left menu bar.