MindView helps turn ideas into action faster than ever!
MindView includes over 80 business and educational templates, supported by over 1,500 high quality clip-art images.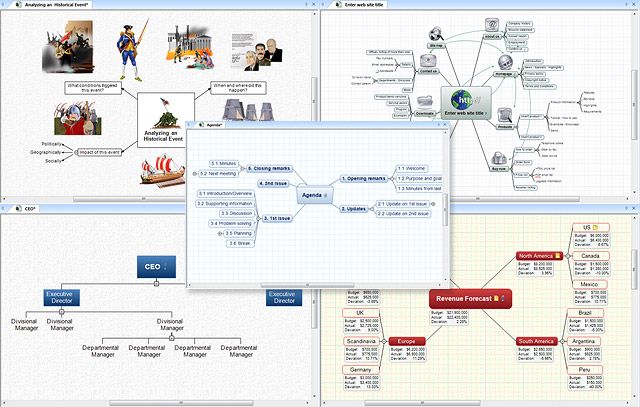 You can use these templates and plans for training purposes or as a start for your own project plans. After creating your mind map using one of the included templates, you can easily customize it to meet your needs.
Templates included in MindView mind mapping software:
Effective decision making
Construction of a house
Project management
Managing Customers
Waste, water treatment plan
Marketing a product
HR interview
Organizational chart
Prospecting for sales
Website technology
Getting customer feedback
Agenda for bi-annual conference
Website generic
Business strategy
Distributor SWOT analysis
Change management
Revenue forecast
Risk management
Budgeting
Career planning
and many more!