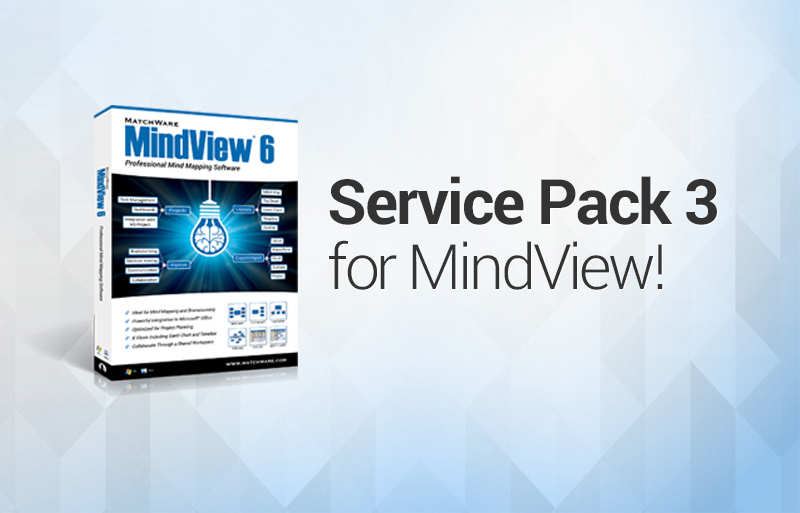 Announcing The Release of Service Pack 3 for MindView!
April 18th, 2016
New Features:
SharePoint: It is now possible to browse, open and save on SharePoint sub-sites.
A Windows Navigator allowing the user to switch between open documents and open panels using "Ctrl + Tab" has been introduced.
The keys "Ctrl + Home" can now be used to select the root in any of the views.
It is now possible to define a maximum number of branches beyond which the Compact Map feature will be disabled to optimize performance.
The keys "F6" and "Ctrl + Shift + F6" previously used to activate and deactivate branch focus have been changed to "Alt + F6" and "Alt + Shift + F6".
The keys "F6" and "Shift + F6" are now used to move the focus between the active tab, the active panels and the status bar.
Click here:
http://www.matchware.com/en/support/servicepacks/mindview6.htm
---